Thanks to the Public Service Consortium of Navigation, Lake Orta can be transformed into the perfect background to enjoy unique moments, such as your own wedding or a trip with friends and relatives to admire Orta and its lake from a new and enchanting point of view.
Would you ever think that a cruise on Lake Orta or a boat ride from Pella to Omegna could be a "small sustainable luxury"?
Be guided by our drivers. From our boats, you can enjoy the tranquility of the lake, have fun with friends at a stag or hen party, or appreciate the Omegna firework show from a unique point of view and rediscover the light of the stars with a nocturnal cruise during the festivities for San Vito, in August.
You are the protagonist, Lake Orta is the stage, and its verdant shore is the ideal setting to ensure every moment is unforgettable. Customize every occasion and invite up to 250 people. You can ...
decide how long the boat trip lasts;
decide the number of moorings (between any jetty at Lake Orta, even at restaurants, at San Giulio's Island, or at Villa Bossi, Orta's Town Hall);
enjoy a delicious refreshment on board;
ask for the boat to be customized with floral decorations, maybe in consultation with your wedding planner.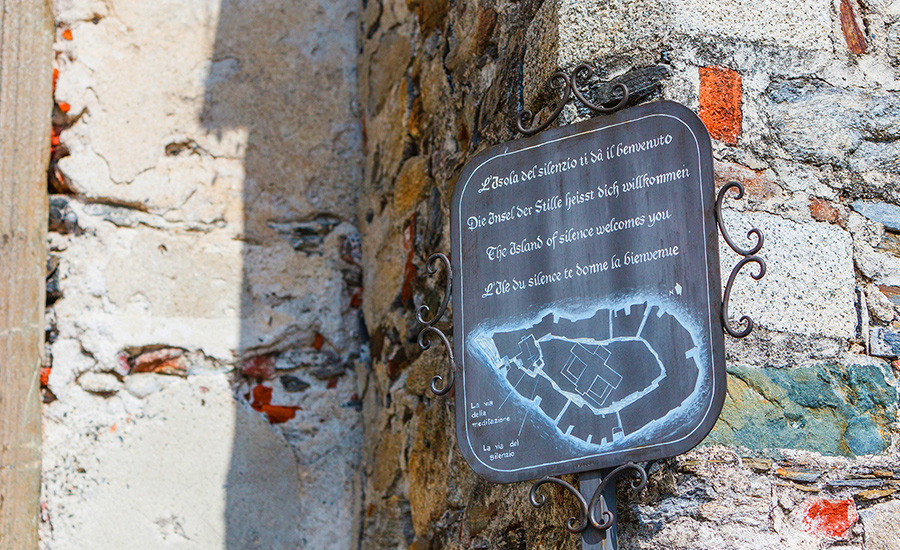 Are you looking for the perfect solution for an outing with your sports club or do you want to organize a cruise for members of your association?
Enquire about our trips; they are perfect, too, for parties of tourists and for religious tourism to the numerous sites in our territory, such as: the Institute Maria Ausiliatrice, the Centre of Spirituality "Maria Candida" at Ameno, or the wonderful Abbey Mater Ecclesiae on the island of St Giulio.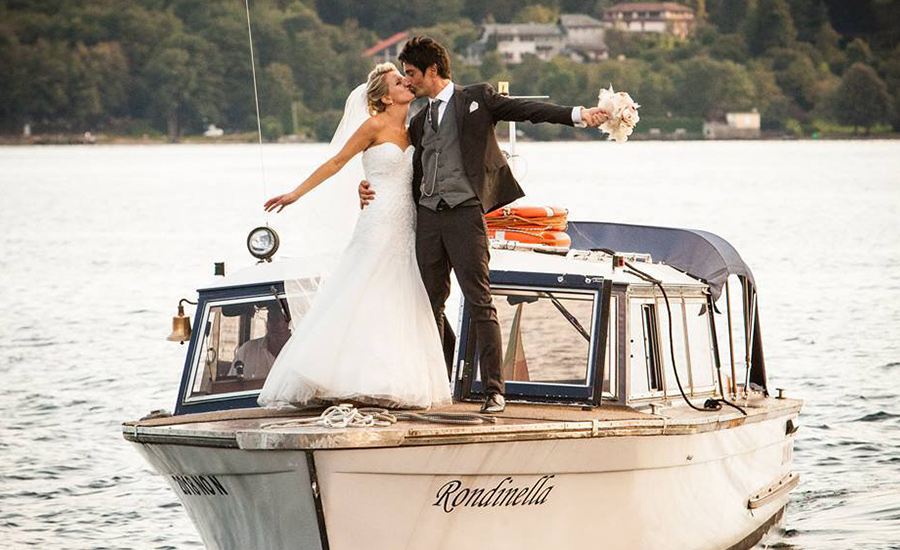 Make your wedding unique by organizing a fantastic wedding event, thanks to the total flexibility and the customizations that the Public Service Consortium of Navigation offers couples.
Choose which route to go by boat, and select the stops according to your needs: from Orta to any church or restaurant along the lake that has a mooring. You can enjoy refreshment on board and bring up to 250 guests along with you.
And don't forget to smile, because an entrance by water onto the scene is something that everyone will want to capture with a photo!
A peaceful day with old friends, recalling the escapades of the past, or just some toasts to a wedded future? You choose how to have fun; we supply the boat and the scenery of Lake Orta, one of the finest in the world.
Your dearest friend is going to be married and you want to give her a gift to remember?
Organise a colourful hen party for her against the blue of the sky and the deeper blue of the lake, with all the hues of the flowers and villas of Orta. It will be wonderful – and it will be especially for her.
Is it copper or cotton? A silver wedding or an earthenware one?
Make the best years memorable framed against beautiful Lake Orta. Celebrate you anniversary with us. And if you don't know whether it's a silk or tin wedding, or maybe ivory or emerald,..why not consult this exhaustive list!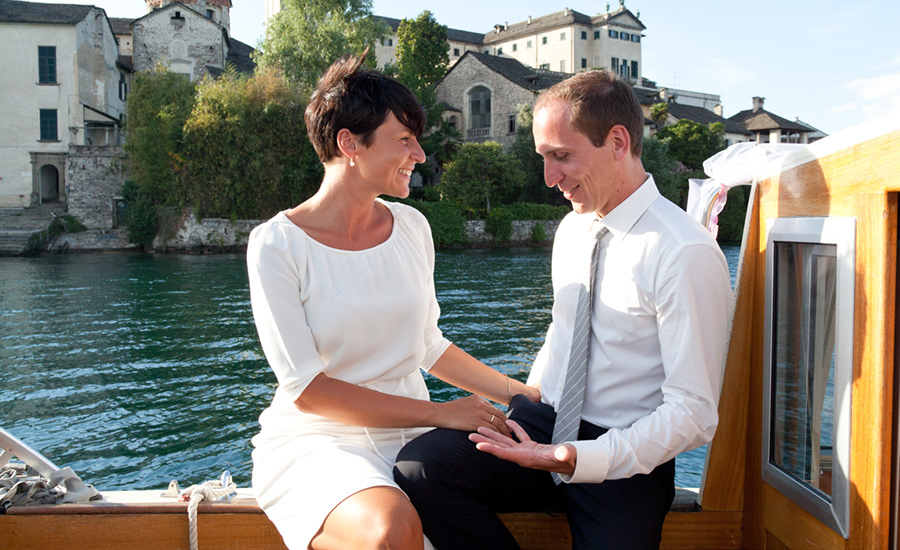 If you are looking for an original gift idea, one that will stay forever in someone's memory, don't give anything less than Lake Orta! Ask for more information on the Gift Certificates of the Public Service Consortium, valid for excursions and cruises.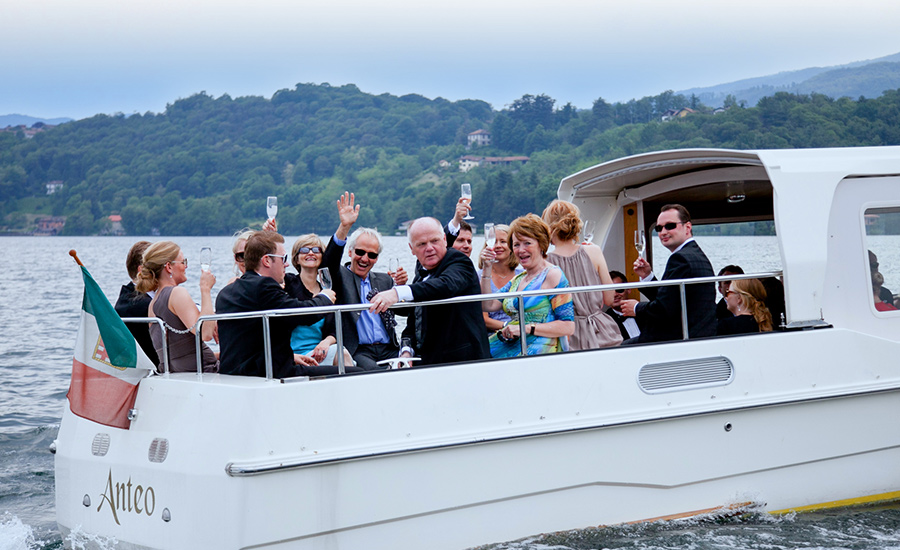 Do you have a business and are looking for a special place to spend a day with colleagues and employees? We recommend trying out team-building and corporate events. On the waves of the Orta lake, ties are strengthened and friendships are made.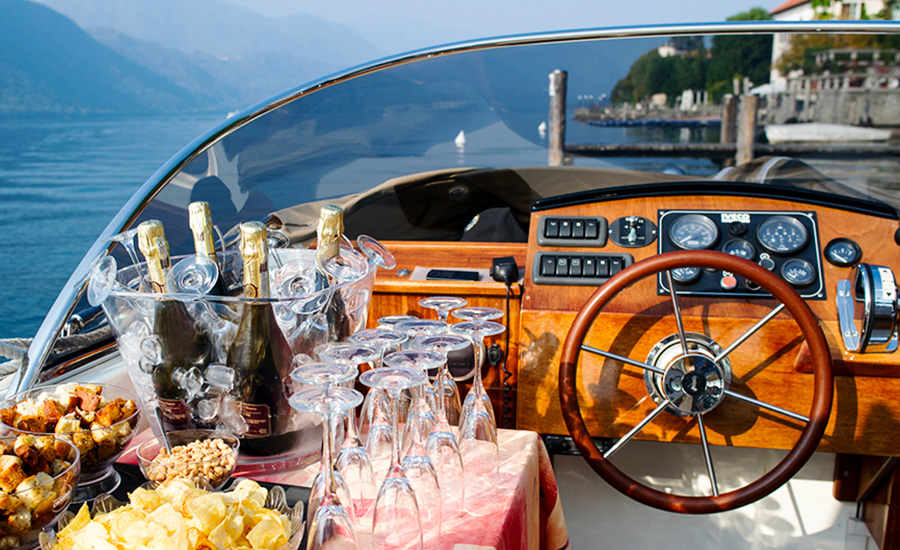 Are you tired of the usual aperitif? Imagine being able to sip a glass of champagne during an aperitif at a working event, or a spritz with friends on board our boats. And for the more romantic: an aperitif at sunset, on the rosy sunset waves.
Christmas Eve on Lake Orta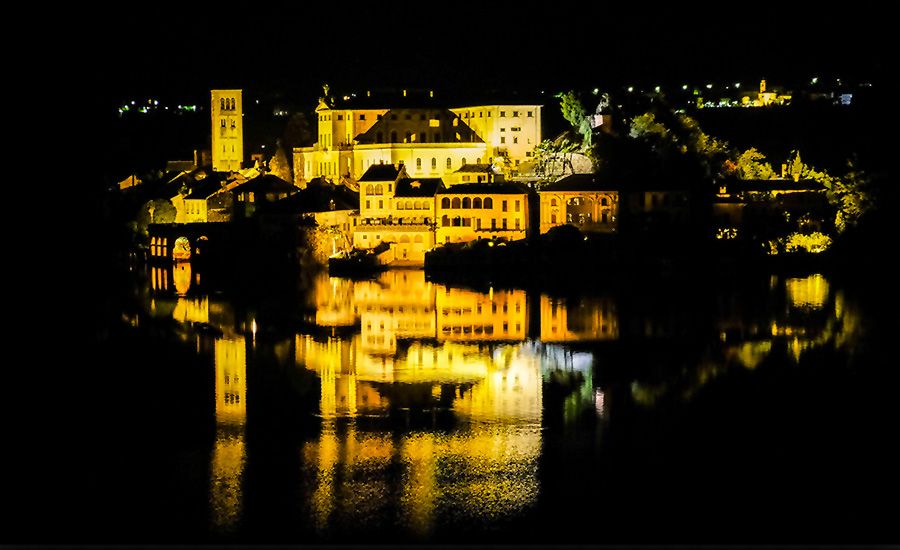 Are you looking for a unique experience, both from an aesthetic point of view and from that of emotions that it can arouse? What do you say to spending Christmas Eve on Lake Orta, sailing to the Island of San Giulio for the traditional midnight mass? Exciting and suggestive.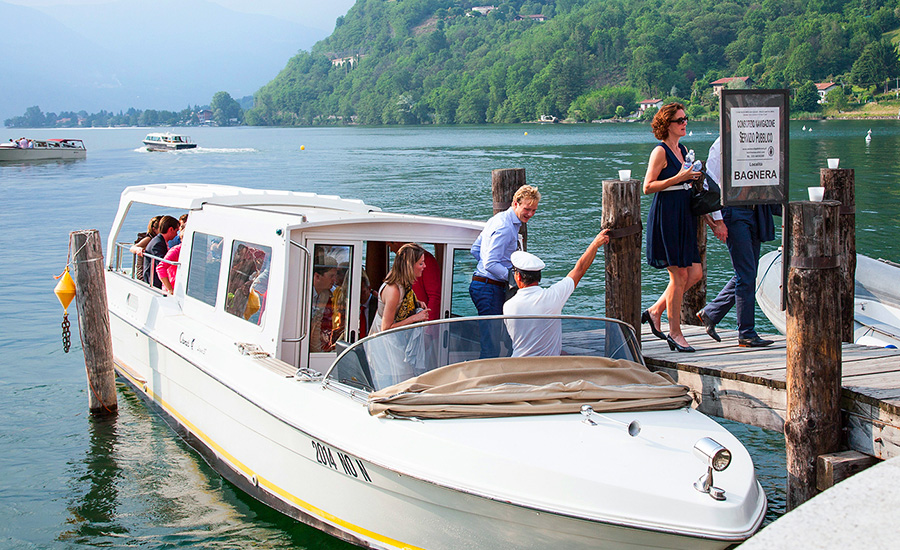 Do you want to organize a trip to San Giulio Island with your family? Or do you want to sail over Lake Orta with the person you love, for a day of romance and relaxation? Thanks to our boat driver rental service, you can enjoy the best of a boat trip without the bother and maintenance of a private boat.
Film, video and photo shoots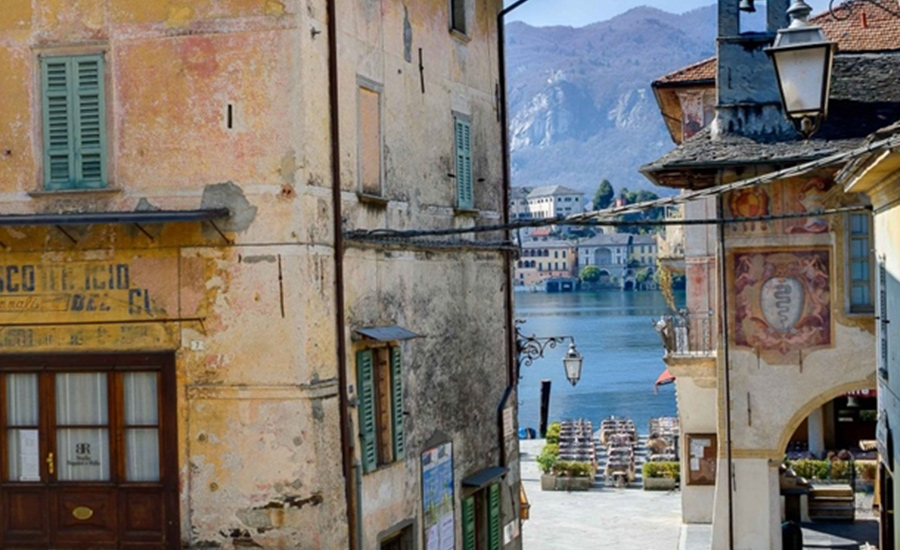 Very often Piedmont has been the setting for filming and photo shoots, with Lake Orta chosen by Giuseppe Tornatore. If you want to make photographic books and shots from a stunning point of view, sail with us in search of the perfect location. Ideal also for amateur photographers and video-makers looking for inspiration!