In this section of the Public Service Consortium of Navigation website, you will find times of boats, the routes and fares, the Orta Lake map, and recommended itineraries. Here you can explore our basic services and exclusive services (group tours, driver rental, gift certificates, and the possibility to organize weddings, stag and hen parties) to choose how to enjoy Lake Orta and its wonders.
Public Boat Service Times
Every 15 minutes, a boat is ready to take you where you wish.
Every day, starting at 9.00 a.m.
(the time of the last course may vary, depending on the time of the year: ask for information).

1st January, special time: 10:00 to 12:00 and 14:00 to 17:00
December 24: Evening service to St. Giulio's Isle for Christmas Mass.
December 25: no service.
The times indicated may be subject to variations in bad weather or due to unforeseen operational needs. If in doubt, please contact us to request confirmation that the service is operating, You can also request timetables and stops according to your wishes.
Choose your date, book now!
Boat routes and fares on Lake Orta
Do you want to visit the historic villas of Lake Orta, or do you prefer to sail from Orta, reach the island of San Giulio, and return to the mainland to enjoy an ice cream or dinner? Or are you more a "mini cruise" type? All you have to do is choose.
Check out the routes and rates of the Public Service Consortium of Navigation and you will find that, with us, the beautiful is accessible. And unforgettable.
Orta – Isola di San Giulio
€5,00* return
With a boat every 15 minutes, you can sail between Orta and St Giulio's Isle. And before you land, you also have time to take a selfie against the background of Lake Orta!
€ 7,00* per passenger
(minimum ten passengers)
Organize a mini cruise on the waters of Lake Orta. It includes a final stop on St Giulio's Isle, with a return every 15 minutes
Tour past historic villas
Ticket: € 10,00* per passenger
(minimum ten passengers)
Discover the famous and elegant historic villas overlooking the waters of Lake Orta, it includes a final stop on St Giulio's Isle, returning every 15 minutes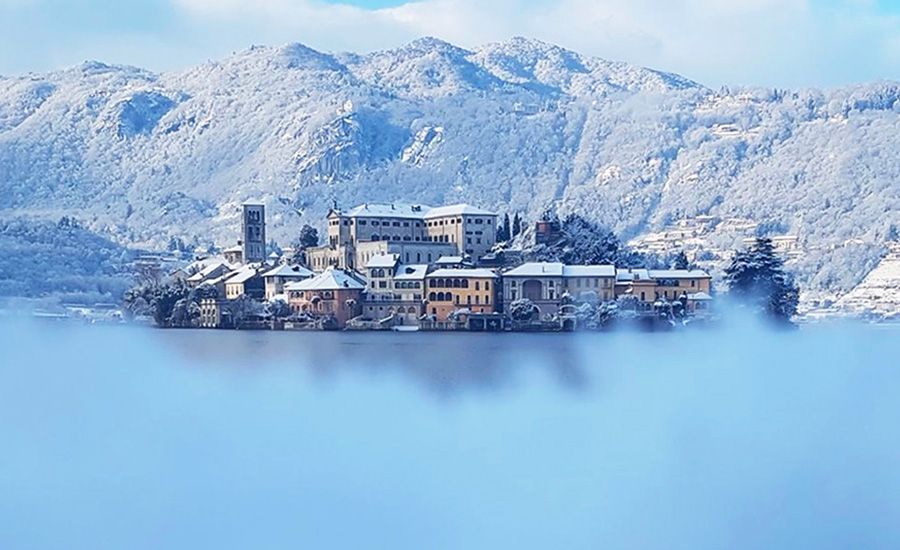 Available at any time, including out of hours.
We wish to remind you that, in addition to the standard service (described in the Routes and Fares section on this page), you can choose Exclusive Services that include driver rental, boat trips for groups and associations, pilgrim visits to the monastery on St Giulio's Isle (for out of hours visits you will need to contact us to make arrangements).
What's more, you can rent a piloted boat for corporate team-building, and arrange weddings, stag and hen parties, choose your routes, have boats decorated to your wishes, drinks on board, and so on…
* Discounts and reductions are available for legally protected categories, groups, associations. The economic conditions and routes can be accorded contacting us.
Lake Orta: map of the lake and diagram of the routes.
Do you need the Lake Orta map to browse online or you want to download the map to keep it on your mobile phone (or tablet or computer), to have the routes of the Lake Orta Public Service Consortium with you always, with Points of Interest (POI) and the best places to visit?
You can download this section free of charge, while here you can find out what to see and where to eat on Lake Orta.